My Professional Background
I grew up in the suburbs of Pittsburgh, PA and attended college at the University of Pittsburgh where I studied psychology. After college I moved to NYC to earn my master's degree at Columbia University's School of Social Work. I began my career in a hospital supporting children and families through treatment for cancer and blood disorders. While working, I attended a postgraduate training program at the Institute for Psychoanalytic Training and Research and earned a certificate in child and adolescent psychotherapy. Several years later I began working for a non-profit doing clinical work and program development.
After getting married, we moved to Scottsdale, Arizona to try a different lifestyle. I worked for a child development organization while also maintaining a consulting position for an NYC non-profit. Three years later I gave birth to my first baby. I was fortunate to be able to stay home with him while continuing to do some part time work from home.
My experience working as a clinical social worker and program developer has influenced my writing and my parenting. Most of my training and experience has been in child development, parent child attachment, infant and child mental health, medical social work, and grief.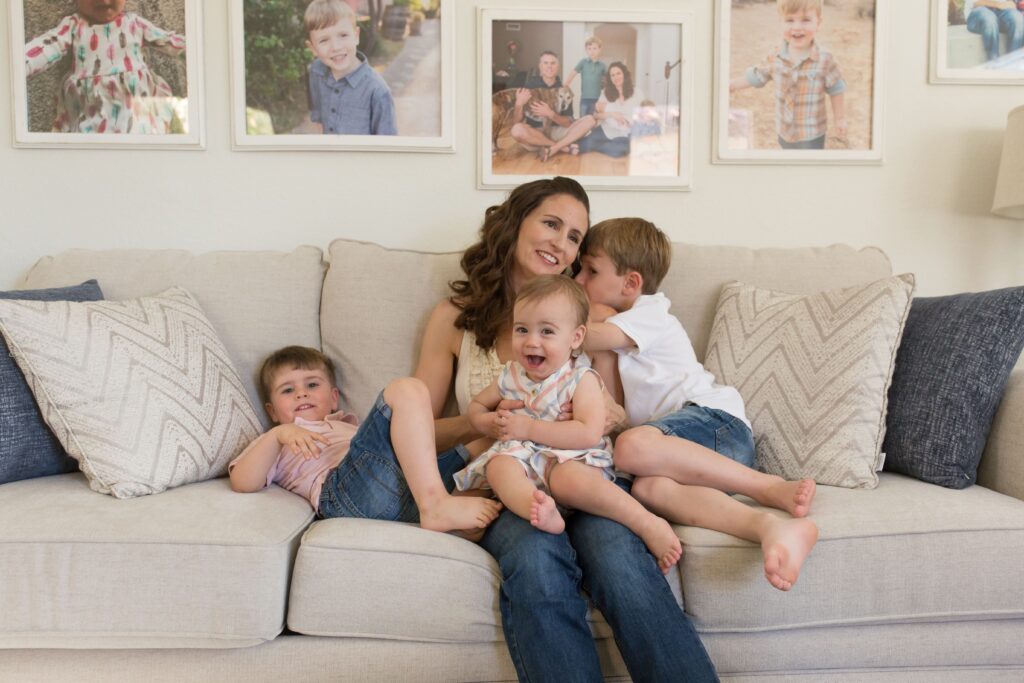 My Parenting Style
I relate with attachment parenting because it matches my parenting instincts and my natural parenting style. I also strive to follow gentle and respectful parenting. Overall, I take what I like from a variety of parenting experts and child development researchers. I believe in trusting my instincts and recognizing my children's unique qualities when deciding what information will guide me.
My Writing
I love to reflect on parenting and beautiful moments with my children. I also love to rhyme and enjoy making up lullabies and songs for my children. My parenting experiences inspired me to write, while my professional experience and training as a social worker motivated me to think of articles and books to help parents and their children with communication and transitions.